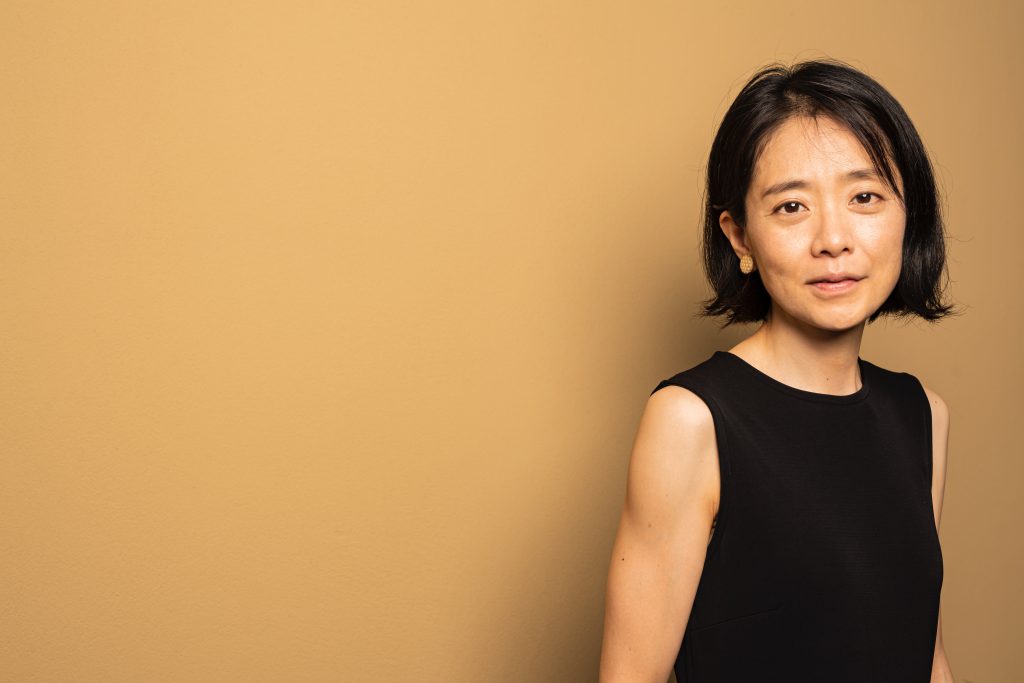 【Ritsuko Matsumoto】
Born in Fukushima City in 1976, Matsumoto is a marimba/percussionist living in Sagamihara City.
She started playing piano at age 4, marimba at age 5, and percussion at age 12. He graduated from Tokyo University of the Arts High School and Showa University of Music, and after working as a junior high school music teacher and support school teacher, he started his performance activities. In addition to performing baroque, classical, electronics, ambient, and improvised music, she has been involved in the "Let's Enjoy Music from Age 0" project for small children, visiting performances at parent-child theaters and elementary and junior high schools nationwide, and visiting local parks and museums in her hometown of Kanagawa, as well as "going to the field first thing in the morning after waking up". She is a mother of one. Mother of one child. As a percussionist, she performs in orchestras and brass bands.
While performing J.S. Bach's marimba solo as one of her lifeworks, she also performs improvisational music combining acoustic marimba and electronic sounds using MalletKAT (electronic marimba), Abelton Live, Looper, and other equipment, and field recordings. He continues to create collages of everyday soundscapes interwoven with the marimba.
"ADAMS" marimba (Netherlands), "BALTER" mallet (USA) endorser." Member of "Kobaken and Friends Orchestra". Member of Japan Soundscape Society. Organizer of the Ashitabara Music Lab.
Admires the works of Toru Takemitsu and Ray Harakami, and aims to bring music to listeners from 0 to 100 years old.
Ritsuko Matsumoto Web site: https://ritsukomarimba.com
Contact to  info@ritsukomarimba.com