【Ritsuko Matsumoto】
Marimbist, Percussionist,Composer. Mike Balter artist.
Ritsuko Matsumoto started music at the age of four and began playing marimba at the age of five. She graduated from the Music High School attached to the faculty of Tokyo University of the Arts. She later attended the Showa College of Music and graduated in 2001. After graduation she taught in a junior high school and as a nursing school music instructor. Her lifework includes: Solo marimba performance, recitals, school concerts, collaboration with Japanese painting artists, and concert production.
She hosts a musical unit for children and their mothers using music in motion with newspapers, shadow, and fabric, called "Utautage", since 2009. In 2015 Ritsuko started "RitsukoElectronica".
Ritsuko also composes marimba music, and arranges Japanese folk songs and nursery rhymes into modern marimba works. While exploring the endless possibilities of expression of marimba, she is seeking to create new fascinating styles of marimba music.
She has released her first CD album "Ritsuko" in 2012, and RitsukoElectronica's first CD album "MarimbaUnderground" in 2015.
Contact to  ritsukomarimba@gmail.com
CD【Ritsuko】
With a flower, a breeze, a bird and the sun. Music of a gentle marimba.
☆ Tracks
01  a song sung by the earth
02 happy news
03 yellow flowers
04 a shadow of the sun, moonflower
05 on a sunny day of spring
06 blue sky
07 grieving birds
08 tears rolling down
09 the day I met you
10  a song sung by the earth ~remix~
Composed & Arranged by RitsukoMatsumoto
2012/2/29GFRC-90201(Greenfin Records)
3,000 yen(tax & postage included)
* Please bank transfer payment after arrival of CD
order: ritsukomarimba@gmail.com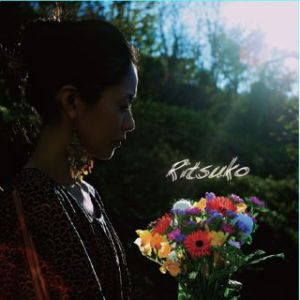 CD【RitsukoElectronica:Marimba Underground】
RitsukoMatsumoto and friends. Minimal, techno, dub, funk and electronica of north Europe. You can hear warm and new electric sound.
☆Tracks
01 PHANTASM sunrise
02 WAY TO GO
03 WAY TO MANNHEIM
04 FROGS OF THE CITY part one
05 WARPING / SOULCARNATION
06 MARIREGGAE
07 MARIDUB version
08 FROGS OF THE CITY part two
09 PHANTASM sundown
10 KEEP IN TOUCH
Composed & Arranged by RitsukoMatsumoto
2015/11/11
GFRC-90202 (Greenfin Records)
2,000 yen (tax & postage included)
* Please bank transfer payment after arrival of CD
order: ritsukomarimba@gmail.com